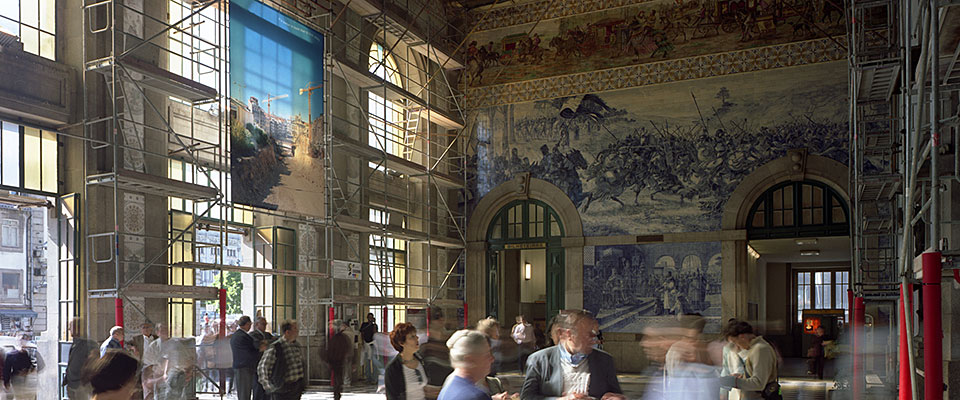 A project by Oskar Lindström and Martijn van Berkum.
Check the page News to follow up with the latest exhibitions and projects
It's better to build than to fade away, which started in November 2002 in Helsinki, Finland, is a project in which we critically reflect on developments in contemporary European landscapes. We have put forward issues such as commercialization of public space and gentrification. Many of our projects have been carried out in public space in order to address issues at the place where they are situated. These interventions mostly concern billboards in which we aim at 'hacking' the visual rhetoric that surrounds enormous building sites, with the purpose to reveal or critically reflect on the economical and political motives that informs these constructions.